What is it?
Mobility is closely connected to personhood. With age and declining physical conditions, staying active becomes a challenge. The availability of clean toilets in the city gives a sense of security that helps seniors stay mobile.
JustGo is an autonomous mobile washroom service that empowers seniors with the confidence to go further. By having toilets available on demand, the city can be turned into a space where seniors can stay active, push their limits, and continue to engage in society.
The future of mobility for seniors
How does it work?
JustGo washrooms can be booked through an app, a text message or a phone call. Once the booking is confirmed, a mobile washroom will be dispatched to a discreet spot close to the user's location. The washroom can be paid for and unlocked directly through the app or with a credit card. The washrooms are cleaned by a service crew several times a day. Feedback from users is used to provide a fast incident response.
To make the service affordable, potential partnerships include the local municipalities and companies that provide vehicles, cleaning services, and hygiene products. During non-peak periods, the washrooms may be deployed for events to optimize usage.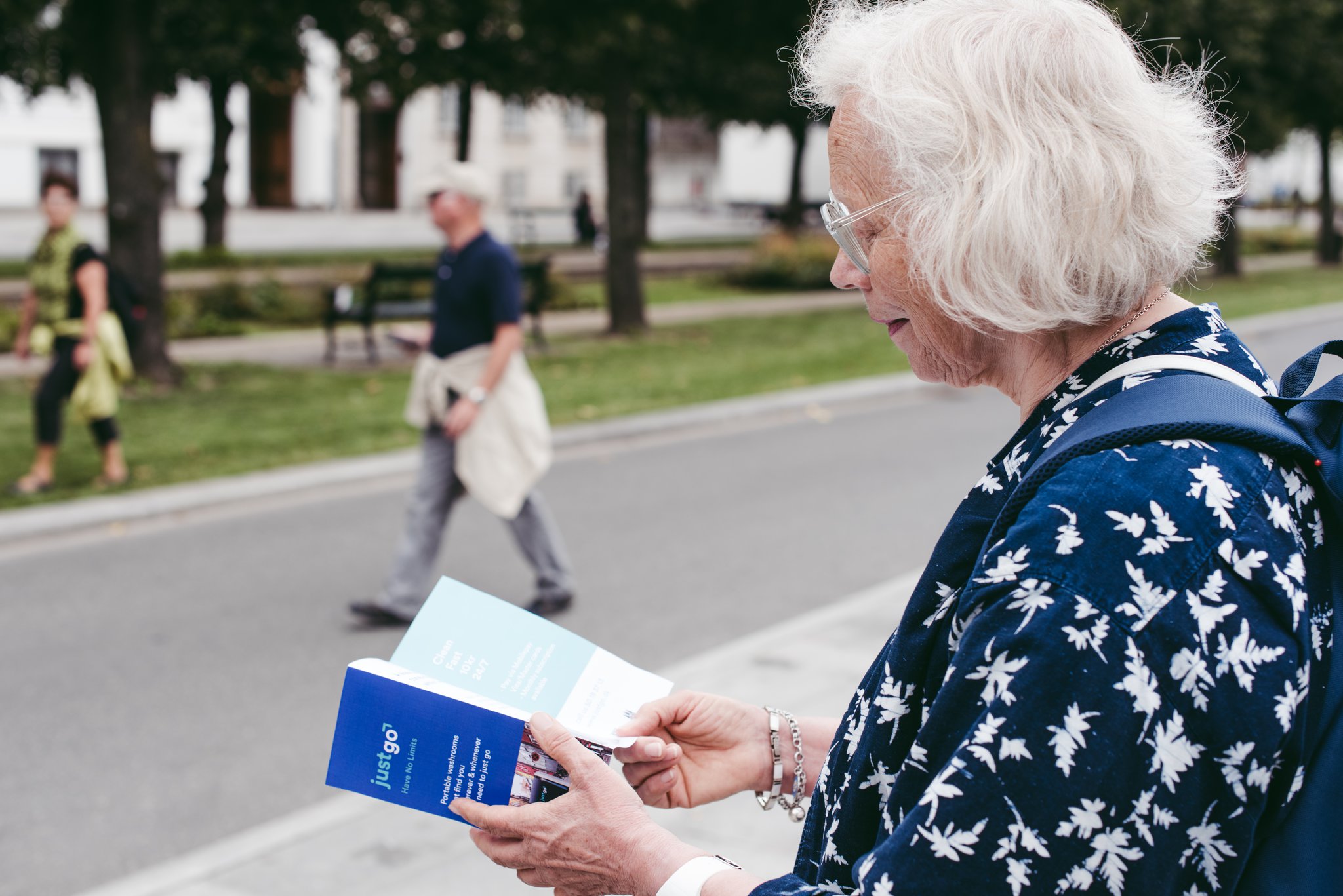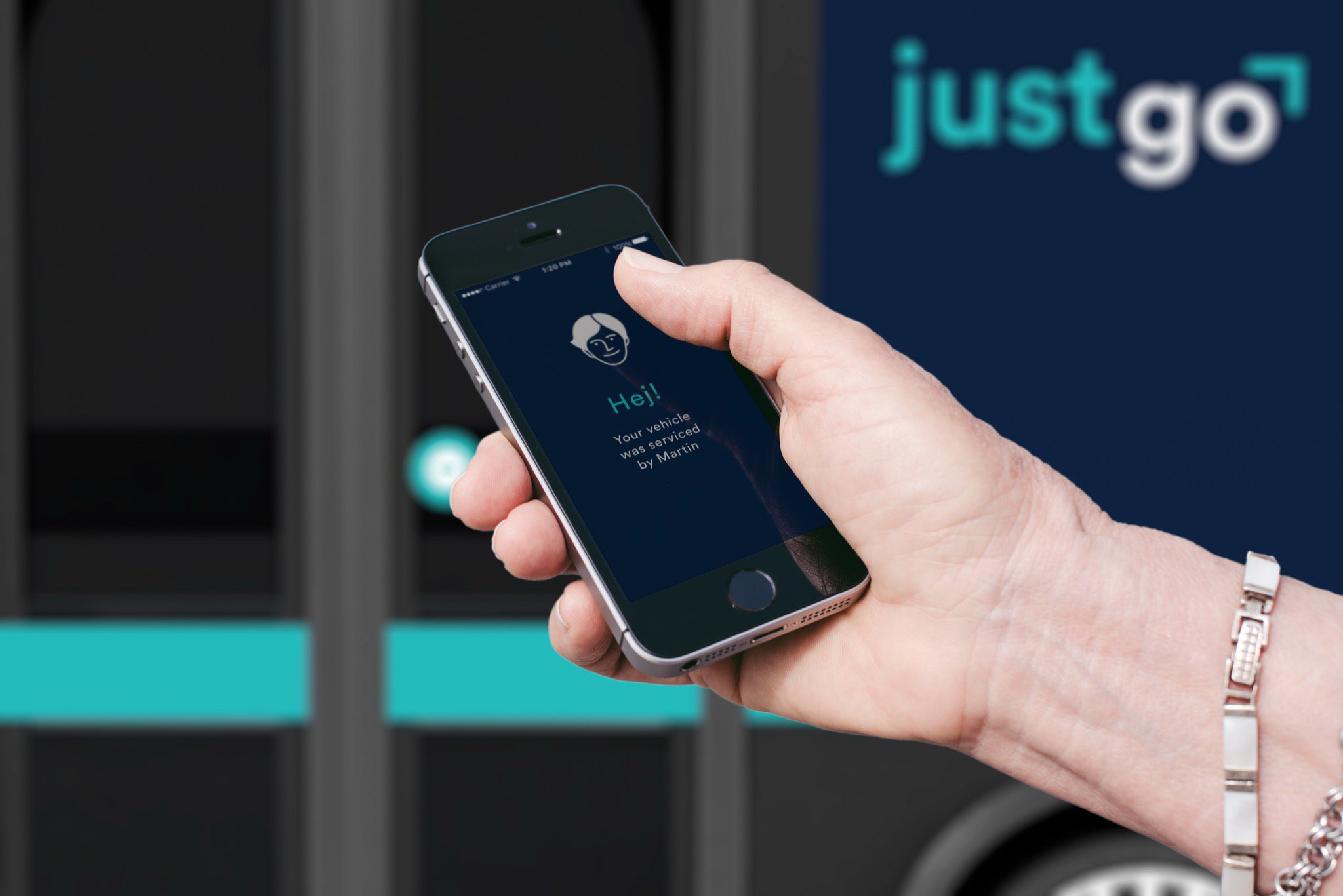 Research
32 people, ranging from seniors to non-profit organizations, were interviewed on the topic of mobility of seniors in the urban environment. Through guerrilla research and in-depth interviews, a key observation was that the physical challenges faced by seniors were analogous to extreme sports. An interview with a parkour instructor provided the foundation for the project's main insight: having safety nets throughout the journey gives people the confidence to go further.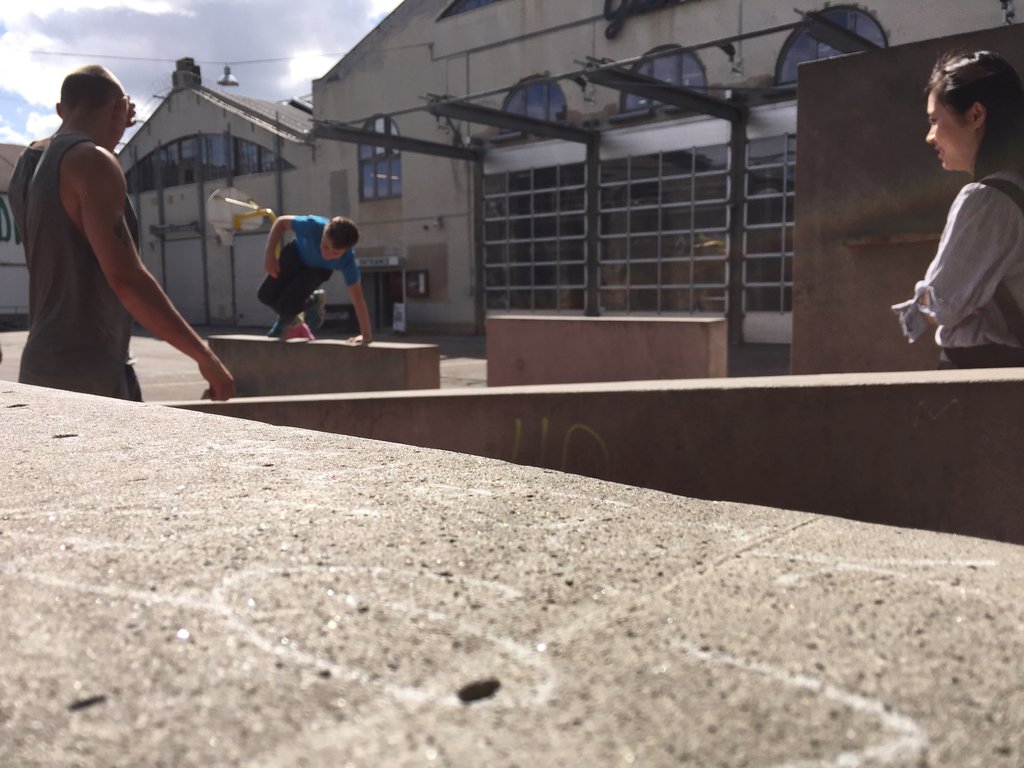 "

To push one's boundary, it's important to find the yellow zone where there is still room for failure and room for success.

"

Andreas, Parkour instructor
"

Here you know if you fall there is somebody to pick you up and help you.

"

Lars, Father at parkour class
"

I want to stretch my limits but overstepping them is very easy. There's no bell ringing, there is no alarm. But you have to pay the price afterwards, so I might not be able to walk tomorrow.

"

Solvejg, Senior Respondent
"

I know where all the toilets in the city are. I didn't need that when I was younger, but now I'm 78 so you need to know where the toilets are.

"

Senior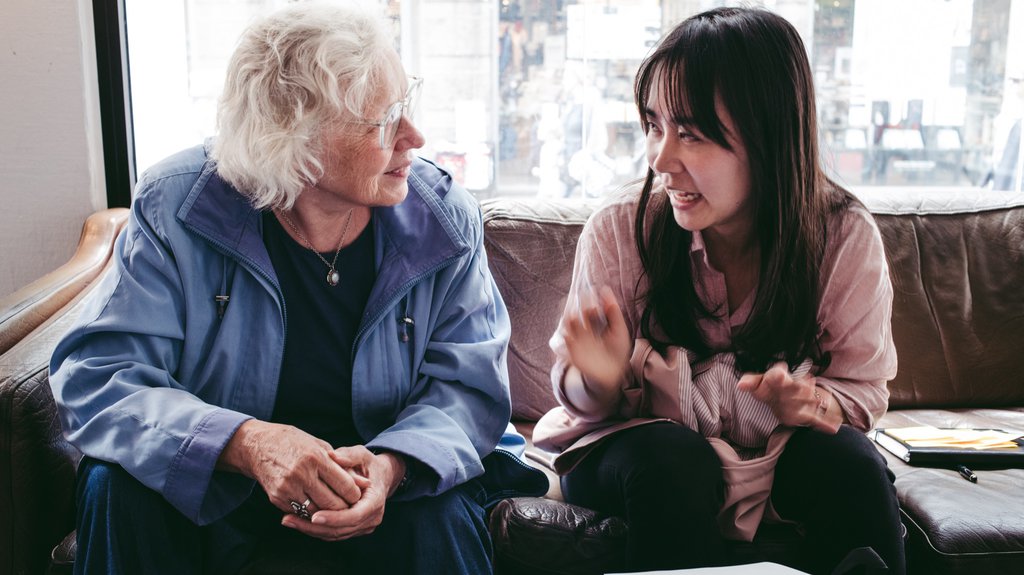 "

I want to be weightless – leaving all the problems behind, lifting myself. When my body doesn't work like it used to, it weighs me down. When you're healthy, you don't feel your body.

"

Solvejg, Senior Respondent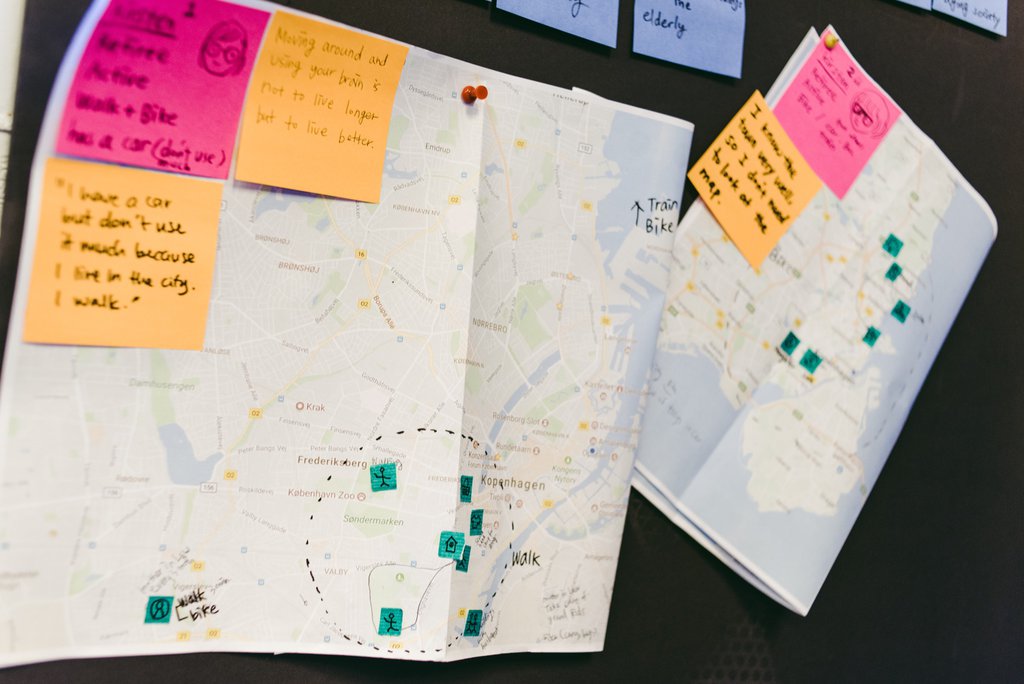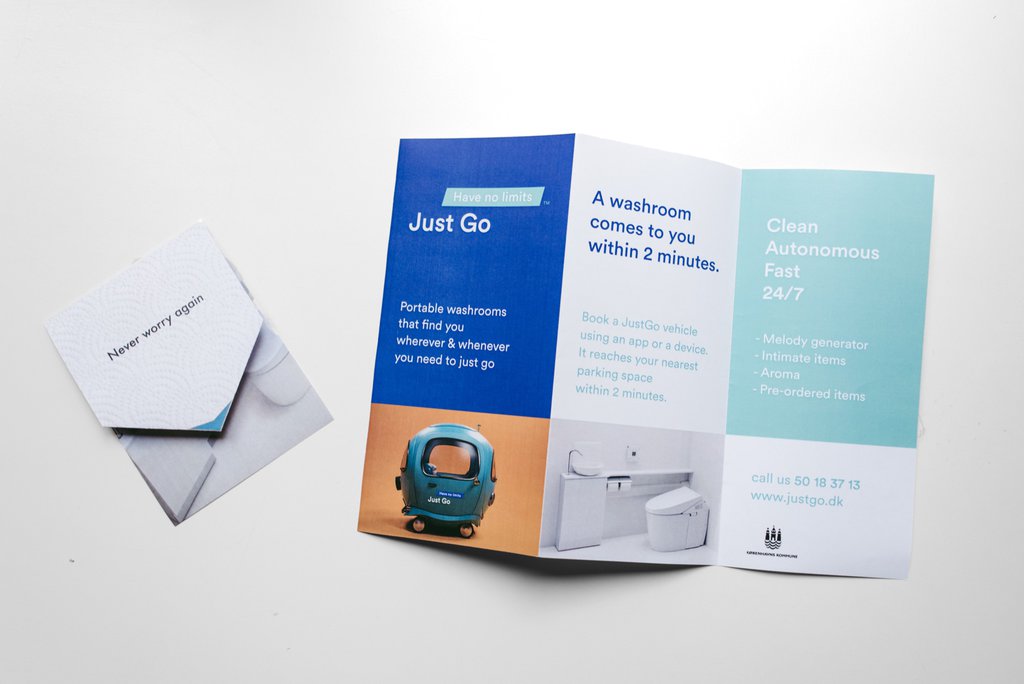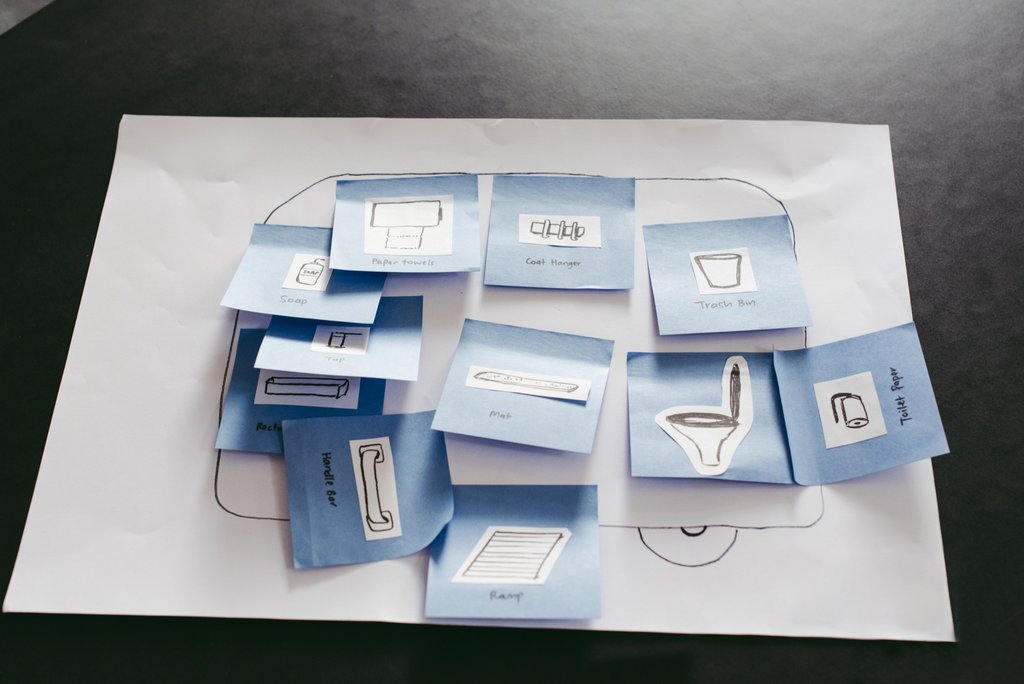 Concept Development
For seniors, their sense of security came from things they want to have with them 'just in case'. This includes objects that they carry, travelling companions, and public facilities in the city. Among the different concepts, providing safety nets that people couldn't carry with them showed the most promise. One of the core things that seniors did not have control over was the availability of clean toilets when they were out in the city.
How might we

design a marathon like ritual when navigating the urban space? One of the how might we questios used during group brainstorm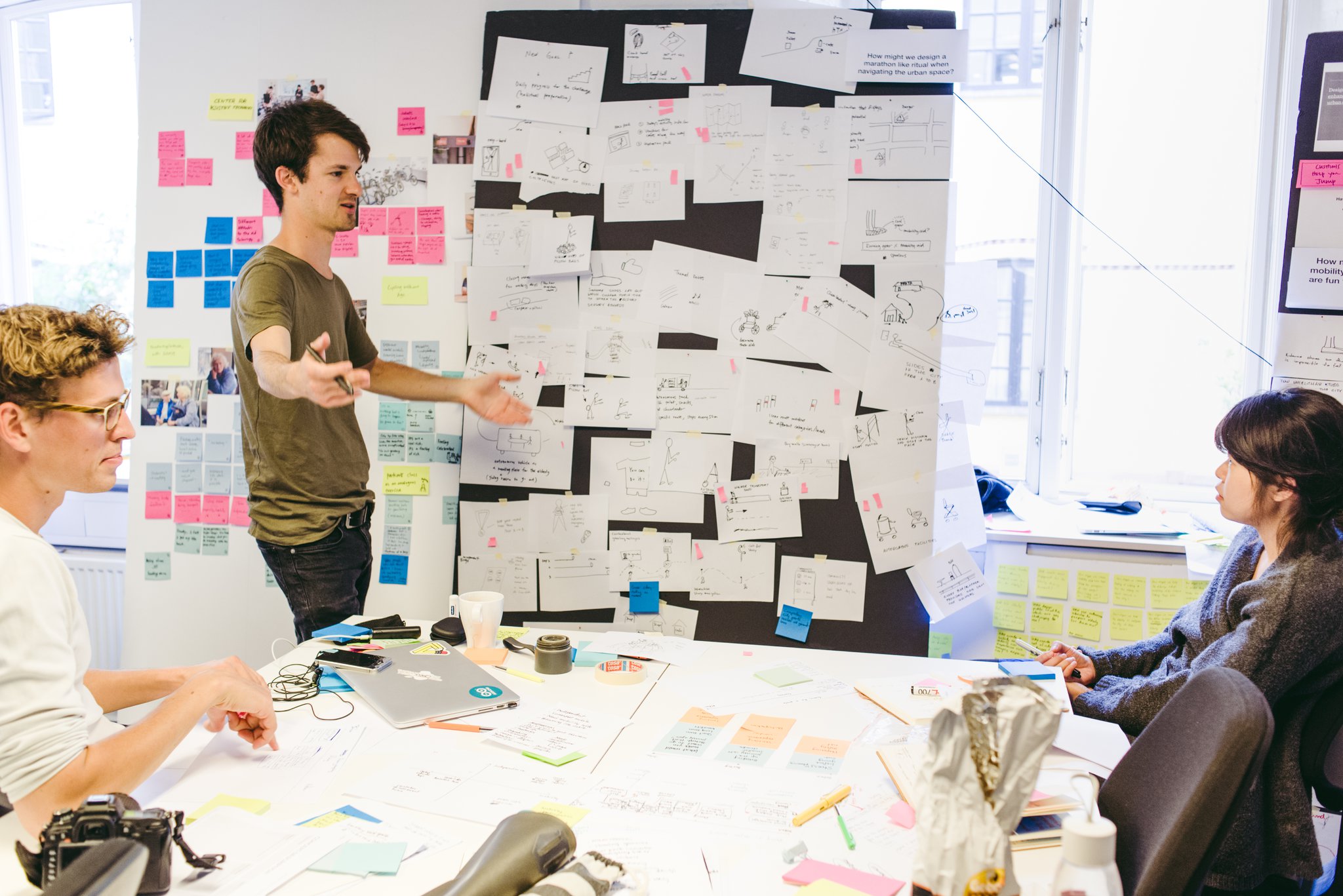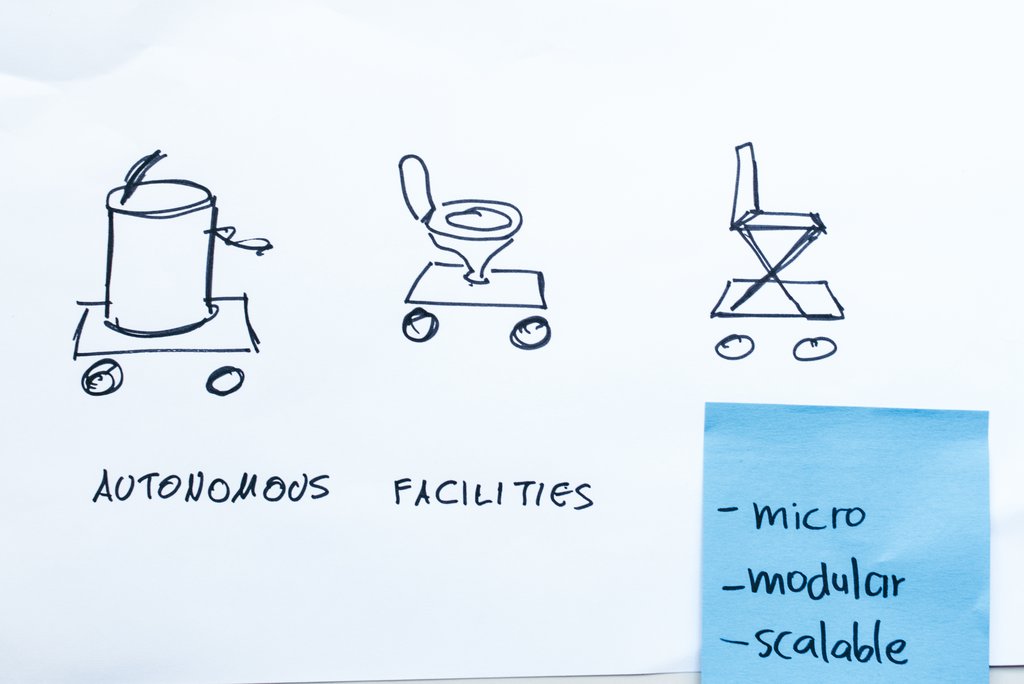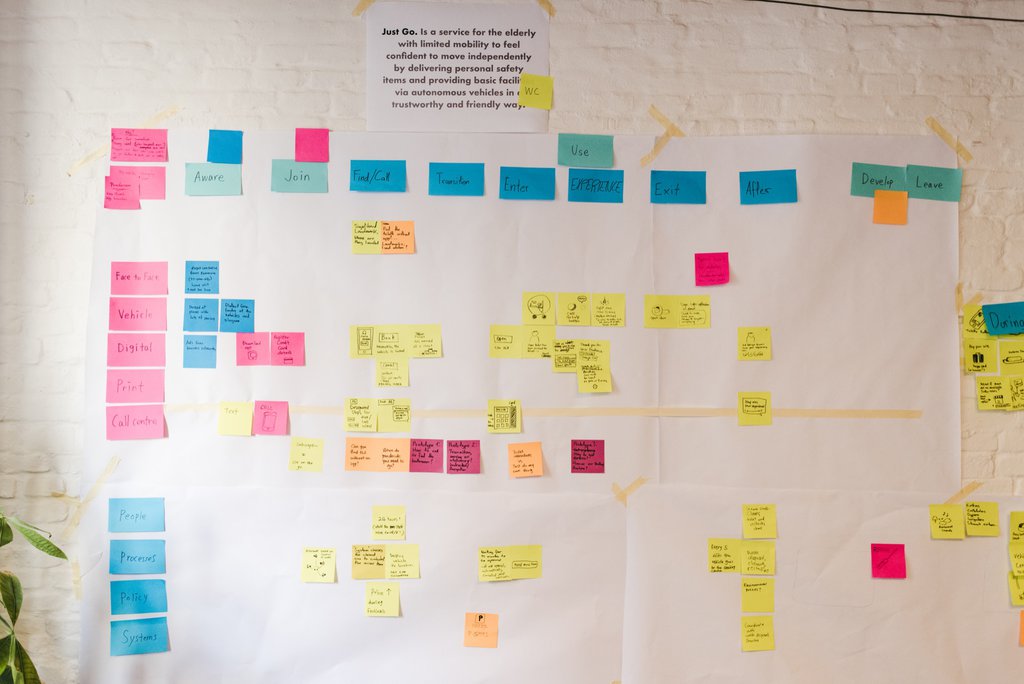 Prototyping
As toilet was a sensitive topic for some, a concept brochure was used as a conversation piece. It sparked discussions about the problems that seniors face with public toilets and the potential benefits of introducing JustGo. To prototype different touch points of the service, a paper app prototype and a fake portable toilet were used to simulate the experience of ordering a mobile toilet and having it come to the user.